News
WOKO & Heppenstall at the Iran International Steel Exhibition
 

February 27th & 28th, 2018
Kish International Exhibition Center, Iran.
Opening time: 09.00 AM - 05.00 PM

 
 

Visit us at the
Main Hall, Booth 13 – 15

By Parnian Sanat Atlas Eng. Co.
our official sales representative in Iran


 
 
The 20th Steel Symposium, held annually by the Iron & Steel Society of Iran in collaboration with the local steel mills, will take place on the island of Kish on 27 and 28 February 2018. You will find a large number of key players of the largest steel producers (state, semi-private and private), as well as companies and experts of the upstream and downstream steel industry.
Magnet for Reach Stacker on Mobile Loading Machine with Hydro Motor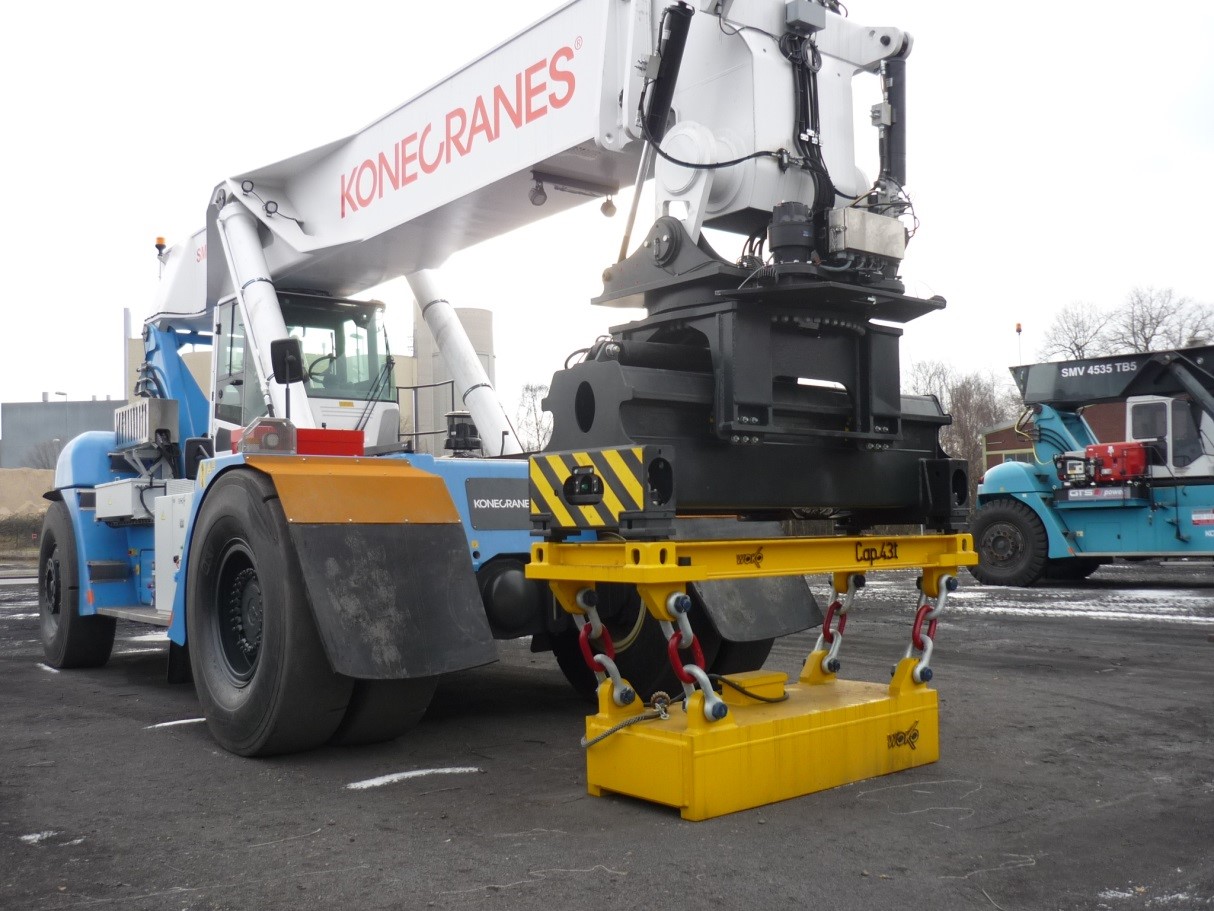 Lately, Konecranes uses WOKO high-performance magnets with a hydraulic drive. The development by WOKO Magnet- und Anlagenbau GmbH in Duisburg Germany was made in close cooperation with the customer.
The generator of the magnet is driven by a hydro motor, which is connected to the hydraulic system of the carrier machine. The necessary performance of the hydraulic drive of the carrier machine has been already calculated in the basic design. This design assures always sufficient hydraulic power on the loading machine.
This solution means that an additional hydraulic drive unit is not required for the magnet. Hence, costs for acquisition, service and maintenance are significantly reduced. The new system has already been proven very successful on the Konecranes loading machine.  
Mobile Plate Lifting Magnets for Reach Stacker - Altos Hornos de Mexico, S.A.B. (AHMSA)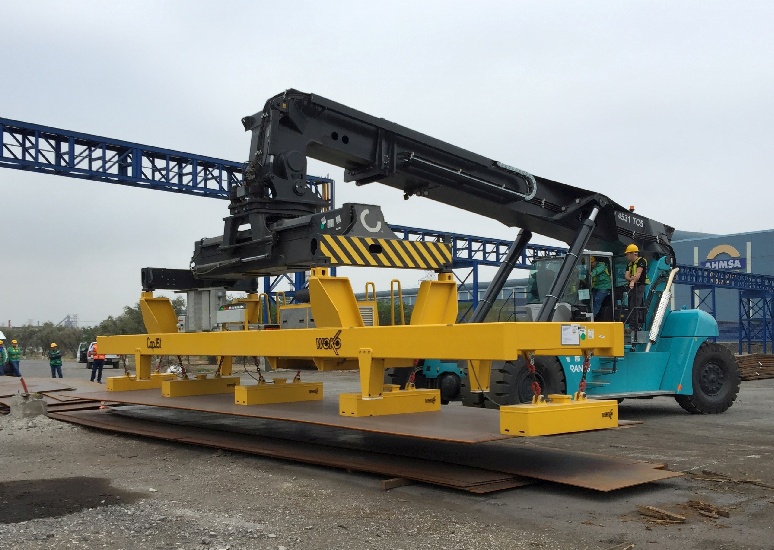 End of March 2017, AHMSA Mexico put a new mobile WOKO plate lifting magnet system on a Konecranes Reach Stacker into operation. The WOKO lifting Magnet System is mounted on carrier frame, which is connected to a container spreader on the Reach Stacker. The independent mobile power supply unit, driven by a diesel engine is integrated on the top of the carrier frame.
The development by WOKO Magnet- und Anlagenbau GmbH in Duisburg, Germany was made in close cooperation with Konecranes Container Handling Division in Sweden and the end-user AHMSA in México.
The carrier frame is equipped with 5 magnets with a total lifting capacity of 15 metric tonnes. The range of the 45t capacity Reach Stacker with a full extended arm is greater than 18 meters. Single plates as well as complete steel packages can be lifted and moved. This is the first time such a type of magnet lifting system on a Reach Stacker is put into operation in Mexico. AHMSA is one of the largest steelworks in the Mexico.
Read here press article from "El Acerero" - Mexico
Here more information about WOKO Mobile Applications